Clarke Equine - Wellness and Performance
Phone: 540-955-9115 In Berryville, Virginia email: office@clarkeequine.com

Comprehensive horse care practice, located in Clarke County, just outside Berryville at 1236 Kimble Rd., one mile off Rt. 7 and 2 miles from the intersection of Rts 7 and 340 - easy to find and easy to access. We are available to serve the entire northern Shenandoah Valley region and the outlying areas of Washington, DC. This includes parts of Virginia, West Virginia, Maryland and Pennsylvania. Our clinic facility is set up to handle any intermediate care case and we have a good working relationship with all area surgical facilities. We are prepared to take care of your every need in the area of equine health care!
NOW ON FACEBOOK! CHECK US OUT!

2018's spring calendar has been updated. See News and Events page for more!

Meet the Doctors of Clarke Equine - Wellness and Performance

Mitchell Rode, DVM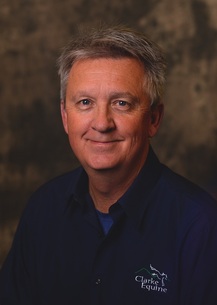 Dr. Rode is the founder and owner of Clarke Equine - Wellness and Performance. He began the practice in 1987 under the name Equine Medical Services. Dr. Rode has always been a strong proponent of preventive care. General medicine, with a special interest in breeding and foal care, has been the backbone of his practice through the years. The name of the practice was changed in 2011 to reflect the many new services available for performance and sport horse owners, while still emphasizing the ongoing commitment to Wellness that has always been a hallmark of Dr. Rode's approach to equine health care.
Dr. Rode is involved in the local community through his work in coaching baseball and as a board member of the Clarke County Education Foundation. He has also recently been elected to the Board of Directors for the Clarke County Equine Alliance. Dr. Rode is also involved at the national level in veterinary medicine, having served as Chair of the Equine Business Management Committee, and as a member of several other committees for the American Association of Equine Practitioners. He currently serves as a member of the Leadership Development Committee for the AAEP, helping to develop and foster future leaders in the equine industry.

---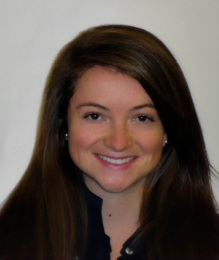 Dr. Jennifer Jordan joined Clarke Equine Wellness and Performance's staff as Associate Veterinarian beginning in April of 2014. Dr. Jordan is a graduate of Auburn University's College of Veterinary Medicine. She also did her undergraduate studies at Auburn and, while there, was a member of the NCAA Championship Equestrian Team in 2006, and a member of the national champion Hunt Seat team in 2008.
Following graduation, Dr. Jordan did an internship at a multi-doctor equine practice in Lexington, Kentucky. During her year there, she was able to experience a wide range of activities - dealing with everything from foal care on large breeding farms, to yearling preparation and sales evaluations, to performance and racing soundness issues. Following her internship, Dr. Jordan returned home to Alabama to oversee the family practice (mom is also an equine ambulatory veterinarian!) while her mother recuperated from injury.
This dedication to family is an example of exactly the kind of commitment that attracted us to Dr. Jordan. In keeping with our Mission Statement of "Extraordinary care for every horse and an extraordinary experience for every horse owner", she embodies just the right mix of personable traits and top-level performance horse expertise we seek at Clarke Equine Wellness and Performance. We are glad for her contributions, both in the application of her skills to our sport horse patients and in her overall commitment to the well being of all of our clients' horses.

---
Contact information

For general information, requests or questions, as well as appointments -
email: office@clarkeequine.com

Use the following email address to contact our doctors directly:

Dr. Rode rnrdvm@clarkeequine.com
Dr. Jordan office@clarkeequine.com


Location: 1236 Kimble Rd. Berryville, VA 22611
Phone: 540-955-9115
Fax: 540-955-9130
Business Address: P.O. Box 392 Berryville, VA 22611
Email: office@clarkeequine.com