Preventive Care Services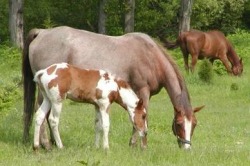 At Clarke Equine, we are once again offering
Annual Plan Packages
to fit your horses' needs for 2018. These packages offer a discounted, pre-paid annual health care plan to help keep your costs down, while promoting the best in preventative care. These pre-paid services are offered with a
10% discount
off the regular price if you are signed up by mid-March. Clients who sign up for these plans are also offered discounted rates on many routine procedures, such as dental floats, blood screens and sheath cleanings.
Basic Annual Plan:
Two Farm Visits - one in the spring and one in the fall
Complete Physical Exam - including dental evaluation
Coggins Testing
Vaccines (Eastern-Western encephalitis, West Nile Virus*, Tetanus, Rabies, Influenza*, and Rhinopneumonitis*)
Two Fecal Exams and deworming recommendations
Nutritional Consulting
Complete Annual Plan:
Includes everything on the
Basic Annual Plan
PLUS
:
Botulism Vaccine
Strangles Vaccine
*These vaccines are given twice a year at the Spring and Fall appointments.
Large Herd Discounts:
Clarke Equine also offers Large Herd discounts for barns stabling 10 or more horses. Please call 540-955-9115 for details.
---
Performance Horse Services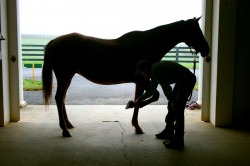 At Clarke Equine, we offer a wide array of Performance Horse Services including:
Pre-Purchase Exams - from pleasure horses to top level competition horses
Lameness Evaluations
Overall Performance Evaluations
FEI Passports
Veterinary Services for horse shows, 3 day events, and race meets
Farrier Consults with Balance Films
Clarke Equine also has the latest in Diagnostic and Treatment options Including:
Digital Ultrasound
Digital Radiography
Shock Wave Therapy
IRAP and PRP Regenerative Therapies

Lameness Locator

And many more!
---
Reproductive Services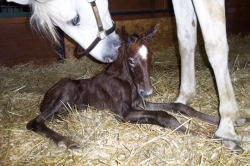 We offer Reproductive Services from routine broodmare management, to assisted reproductive techniques, artificial insemination, stallion management and collection.
We also offer several Breeding and Foaling packages to fit your breeding needs.
Artificial Insemination Breeding Package (Cooled or Frozen Semen):
Up to 6 days clinic board
All Reproductive Examinations (Palpation, Speculum, and Ultrasound)
Hormonal Stimulants to induce ovulation or cyclicity are EXCLUDED
In house 14 - 16 day ultrasound exams

Additional fee if deep uterine insemination is necessary
Mare Breeding Soundness Exam Package:
Physical and Conformational Exam
Palpation, Speculum, Ultrasound, Endometrial Cytology, Uterine Culture, and Endometrial Biopsy
Referrals available for special cases
Normal Pregnancy Care and Foaling
Package:
In ensure you have a successful breeding and foaling experience, we have 2 foaling packages to help bring your new little one into the world.
Package Includes:
Opening Caslick's (if necessary)
Overnight monitoring
Milk Calcium testing
Veterinary Supervised Foaling
Monitoring of mare and foal until foal stands and nurses
Physical Exam of mare and foal at birth and 24 hours post-foaling
Umbilical Treatments 8, 16, and 24 hours post-foaling
Blood Test for colostral anti-bodies 12 to 24 hours after first suckle
***Board charged SEPARATELY***
High Risk Pregnancy Care and Foaling Package:
This is intended for mares that have been diagnosed as high risk cases as determined by the veterinarians.
Package Includes:
Everything listed in the Normal Pregnancy Care and Foaling Package
Ultrasound Exams as necessary to monitor foal development

CBC/Fibrinogen and SAA blood tests on foal

***Board charged SEPARATELY***
---
Laboratory and Diagnostic Services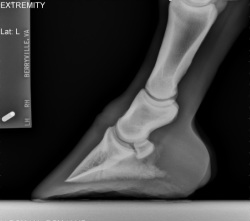 Clarke Equine has some of the best diagnostic capabilities available including:
CBC and Chemistry for blood testing
Endoscopy (Airway and Gastric) to check for airway disorders as well as stomach ulcers
Reproductive Ultrasound for estrus and pregnancy testing
Digital Ultrasound for soft tissue injury and pathology evaluation
Digital Radiography for instant viewing of x-rays
Extracorporeal Shock Wave Treatment for treatment of soft tissue injuries

---
Location: 1236 Kimble Rd. Berryville, VA 22611
Phone: 540-955-9115
Fax: 540-955-9130
Business Address: P.O. Box 392 Berryville, VA 22611
Email: office@clarkeequine.com